Tree Surgery Brixton sw9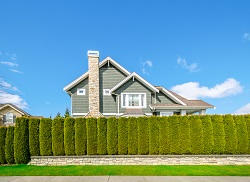 We look forward to hearing from you!
Hedge Trimming For Your Garden

Do you want to keep your garden looking pristine and neat? Are you finding it hard to prune without the right tools? Or perhaps you just don't have time in your schedule to get the job done? Here at Gardeners Brixton, our team of passionate professionals provides expert hedge trimming services throughout Brixton. We understand that, for many people, dealing with hedging can be an arduous task and difficult to manage, which is why we're here to help! Our team has all the equipment and experience necessary to ensure your garden looks perfect at all times.

If your garden needs a bit of extra care and attention, then our hedge trimming services could be just what you need. From maintaining box hedges to ensuring conifer tops are always even, our professional gardening experts can do it all. Whether you're a property owner or a business in charge of landscaping duties, we can handle your project to the highest standards. Our team is dedicated to delivering quality workmanship whilst also keeping costs down as much as possible.


What We Offer With Our Hedge Trimming Services

Our professionals take great pride in offering service packages tailored to every customer's specific requirements. This way, we can ensure that hedges are cut similarly to surrounding gardens and look visually appealing each time they're trimmed. A variety of styles are available including soft round shapes, more defined edges and square-cut block shapes. All of our hedge trimming services guarantee a healthier life for the plant and improve their appearance by making them look more attractive for years to come.

We strive for excellent customer service in addition to outstanding results when providing hedge-trimming services in SW9 area. We work closely with customers from start to finish - from offering advice on how best to maintain plants based on their individual requirements through to working closely with the customer so that they're happy with the job once it's completed.


Why Choose Gardeners Brixton For Hedge Trimming?

At Gardeners Brixton, we understand how important it is for customers within Brixton region who require hedge trimming services that they get value for money without compromising on quality or lasting results. Our experienced staff will identify any issues with existing hedging before recommending solutions that meet bothours customers' needs and budgets. We use only modern techniques and state-of-the-art equipment when trimming hedges, helping us achieve pristine results each time without fail.

For hedge trimming services in Brixton delivered by a trustworthy