Please fill out the details
we will get in touch
Does Your Garden Need Expert Gardener Brixton?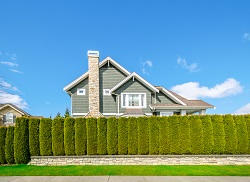 Do you desire the perfect back garden to relax and contemplate life, the universe and everything in it? Do you dream of being greeted every day after work by a beautiful front garden leading to your door? Here at Gardeners Brixton we understand how truly important a well designed and maintained garden can be. We also know how difficult it can be to maintain without professional gardening help. Call us now to learn much more about our range of gardening services and packages available in Brixton, SW9. Our teams of gardening experts are on hand to help with the right advice and package.
What Our Gardening Company Can Offer
Home owners throughout Brixton are getting in touch on a daily basis for a while range of tasks they need done. We take the stress out of garden maintenance and can be ready on standby at a moment's notice if you've got an emergency! We have all the tools and equipment necessary to make sure your back or front garden is taken care of. We offer an excellent lawn mowing service in SW9, ensuring that your grassy areas are well cultivated and look great. Our services come at great prices that won't leave you out of pocket, and there's nothing better than looking out of your window and admiring a beautiful wealth of freshly cut grass!
Our Gardening Experts Can Take Care Of Your Garden When You Are Away
Are you going away for a holiday and worried about what will happen to your garden whilst you're away? Are you heading off to see family and unsure when you'll return to water the greenhouse? Perhaps you are just popping away for the weekend but the grass is in desperate need of a cut. Wherever you are in the SW9 region, we can help take care of your needs. We can come in and provide lawn care, hedge and bush trimming and a multitude of other maintenance services. Our team of professional Brixton gardeners are bursting with ideas to make you garden a picture of Eden on your return.
Garden Rescue 101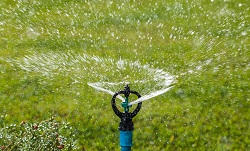 Have you been spending the years watching your poor garden deteriorate into a scrap yard or a desolate wasteland? Well, there's now a solution to your gardening worries. We believe that no garden is beyond help and we have an armada of passionate and dedicated gardening professionals simply waiting to sink their teeth into a garden that needs their care and attention. You won't need to lift a finger, as our team of experts can swoop in and provide a huge range of gardening services in Brixton. We offer a friendly and affordable service to those who simply want their garden back!
Regular Garden Maintenance Tailored To Your Requirement
It can be difficult to keep up with the maintenance of your garden, whether it's large and long or small and simple. If you need a bit of help managing your lawn or need someone to provide some tips and advice, then we can help. We can provide a whole range of services throughout Brixton. Long gardens often have larger areas of grass that can become unmanageable, which is why we can provide the proper maintenance in the SW9 area. Gardens of all sizes can be in need of weed control and landscaping can always add a sense of style.
The Simple Solution, Call Gardeners Brixton
Where can you turn to in the SW9 district when you've thoroughly given up on your home garden? Are you terrible at lawn mowing and landscaping? Has the silver birch at the end of the garden gotten out of control? We can help with any one of your concerns. We can offer an array of garden maintenance services. We have a dedicated team of experts who bring a level of creative professionalism you'll be delighted with as they transform your back garden into the landscape you've always craved. For your top gardeners Brixton, get in touch today and learn about the services we have available.
testimonials
what customers say
The foliage was gorgeous and vibrant, greatly satisfied with the gardening service.
Alexandra Blue
The gardeners expended a lot of effort, taking all day to deliver an excellent job.
K. Andrews
Absolutely phenomenal service - top soil, compost and manure were superbly high quality yet again!
Gill B.
When it all began, I was charged a sensible rate for services rendered. Every exchange of messages went off without a hitch and they stuck to what was originally stipulated in the quote. Expertise matched their politeness; there wasn't...
Evie F.
The job was done to absolute perfection by the professional gardener, demonstrating immense satisfaction in his efforts.
Sarah A.
Kudos to the hard-working lads who carried out all the garden maintenance work for me in my back garden. It desperately needed their professional care and attention and was in the right state. The team from Garden Maintenance Services...
R. David
Utilizing the work of Brixton Gardeners gave my lawn a much needed transformation. It had been starkly brown and sparse in some patches, yet in no time at all I saw a revitalized patch of green grass sprouting up!
Anita F.
Working with Brixton Gardening Company proved to be a great experience, they completed the job quickly while offering a great price. Their communication was also incredibly good so I would suggest them without any hesitations.
Alicia Smith
Dealing with GardenersBrixton was an amazing experience. They completed the task without delay, and had friendly attitudes while doing so. Working with them was a pleasure, and their prices were very reasonable.
Darren A.
A truly spectacular effort by Brixton Gardeners - the garden looks terrific now and I wouldn't hesitate to contact them if further projects arise.
Mo Noroand