Gardening Services Brixton sw9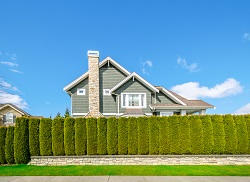 Gardening Services Brixton, SW9 - Get the Garden of Your Dreams!


Are you longing for a beautiful backyard to relax, entertain and escape everyday life? Do you dream of having a picturesque front garden leading to your door? If so, look no further than Gardeners Brixton. Our team of professional gardeners in Brixton can give you the perfect garden that you have been envisioning.

We offer a full range of gardening services in Brixton and the surrounding area. Our experienced staff can assist with everything from lawn mowing and care to hedge trimming and landscaping. Whatever help you need keeping your garden in great shape, we can take care of it. We come prepared with all the necessary tools and equipment and our prices are very affordable.

Got an Emergency?
Our gardening experts are always ready to help manage any kind of emergency situation that might arise with your garden. Whether you're away on vacation, headed off to visit family, or will just be out of town for the weekend, we can make sure any pressing needs that come up will be taken care of while you're away. We pride ourselves on providing good service at an excellent price so you won't have to stress about your outdoor space while away.

It's Never Too Late For Garden Rescue
So if you've been stuck gazing out your window at a wasteland of weeds and overgrown grass, contact us now! Our team has the knowledge and enthusiasm required to turn any neglected garden back into a paradise. We believe that no garden is beyond help! You don't even have to lift a finger as we'll take care of every aspect for you. We specialize in offering creative design ideas and high-quality services catered to whatever needs you have in mind for your garden.


Regular Garden Maintenance in SW9
If you're having trouble keeping up with regular maintenance on your garden, whether it's large or small, we can offer help there too! With our expert advice and quality garden care services, we make sure your grass stays green and healthy, hedges stay trimmed, weed control is taken care of, and much more. So instead of stressing about finding time in your busy schedule for lawn mowing or other tedious tasks - hire us for managing all aspects of upkeep your outdoor space requires!


At Gardeners Brixton, we understand how important having beautiful outdoor areas is for both relaxation and entertaining company. To learn more about what our team can do for your garden, whether it be emergency help or regular maintenance, give us a call today at
. Our teams are looking forward to helping transform your outdoor space into the oasis you've always dreamed of!